ABOUT STANFORD
From its early beginnings in Yorkville in the late 60's, Stanford has always been about performance ... delivering affordable, on-time projects that precisely match each client's business model.
Strategic partnerships with selected specialist firms have broadened and strengthened our market research and advisory capabilities.
Stanford's web projects are unique, affordable and amazingly easy to navigate, ensuring that all visitors are as informed as they want to be.
Our print projects continue to lead the way as effective, easily understood and successful communications tools.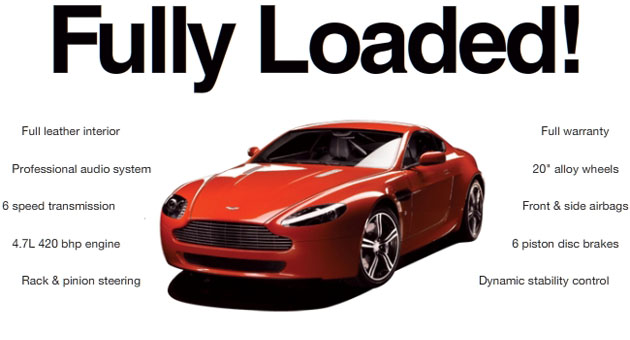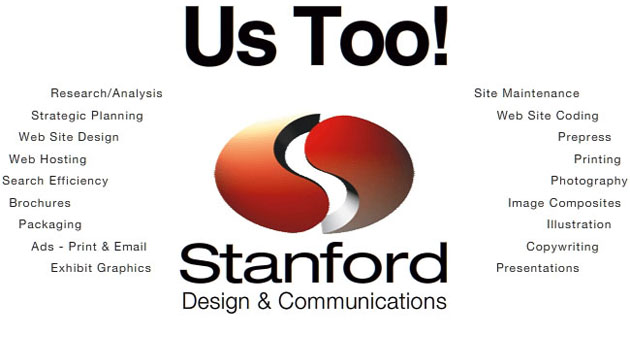 THE BUSINESS OF MARKETING
When asked what makes Stanford unique, we respond "we are marketing professionals supplying exceptional and affordable advisory, communications, creative and production services".
Just being very good designers was never good enough for Stanford ... uncomfortable with the view that designers are the weakest link in the marketing process, long ago we proved that we are the exception.
OUR MISSION
We believe that a design/communications firm must thoroughly understand and aggressively drive the entire communications, creative and production cycle on behalf of their clients.
We must perform with exceptional competency from the initial interpretation of our client's marketing and visual objectives through to completion of the final production process.
All strategic partners and sub-contractors are held accountable by Stanford for the cost, quality and timeliness of their work.
OUR APPROACH
At Stanford, we set very high standards for marketing and communications skills, creativity, and workmanship.
We continuously invest in technology that improves communications, enhances creativity, reduces costs and shortens production cycles.
We take full responsibility for the finished result; we continuously strive to be competitive.
In short ... we're exactly like any of our clients.
OUR PERFORMANCE STANDARDS
Make every proposal/quotation an accurate and reliable specification for the project.
Stick to the quotation ... a failure to correctly estimate a project is never a valid reason for extras.
Get the job done on time. We wait for the client ... never the other way around.
Encourage clients to refine a project until completely satisfied ... without fear of extra charges.
Immediately admit to and pay for our own error ... then fix it fast.
If it's a client error ... fix it fast ... make the cost of the correction as painless as possible.
DUMMY
Build strong performance-based relationships with our partners and suppliers so that exceptional results are an everyday routine.
Take total responsibility on behalf of our clients for meeting all advisory, communications, creative, production and quality objectives for each project.
Ownership of all files transfers to our clients immediately upon payment of the invoice. We maintain complete archives, clients can obtain copies of their project files at any time.
While meeting these performance criteria, we will continue to strive to be a low cost producer.
OUR SERVICE OBJECTIVE
Add exceptional advisory, communications and creativity to the highly professional business skills and attitudes that all purchasers expect from any full-service supplier.